Wedding Forums
Ask questions and get answers with the help of other engaged couples.
Recent discussions
Recent comments
Most popular
Most views

Alteration price reasonable?
Hi so I went to get my wedding dress altered and I was quoted 850 for a hem, taking it in at the sleeves and waist…and adding a bustle. My dress is pictured below. Does this seem accurate? I've heard...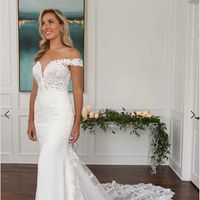 2
Local Groups